Avocado pesto tuna salad with sun dried tomatoes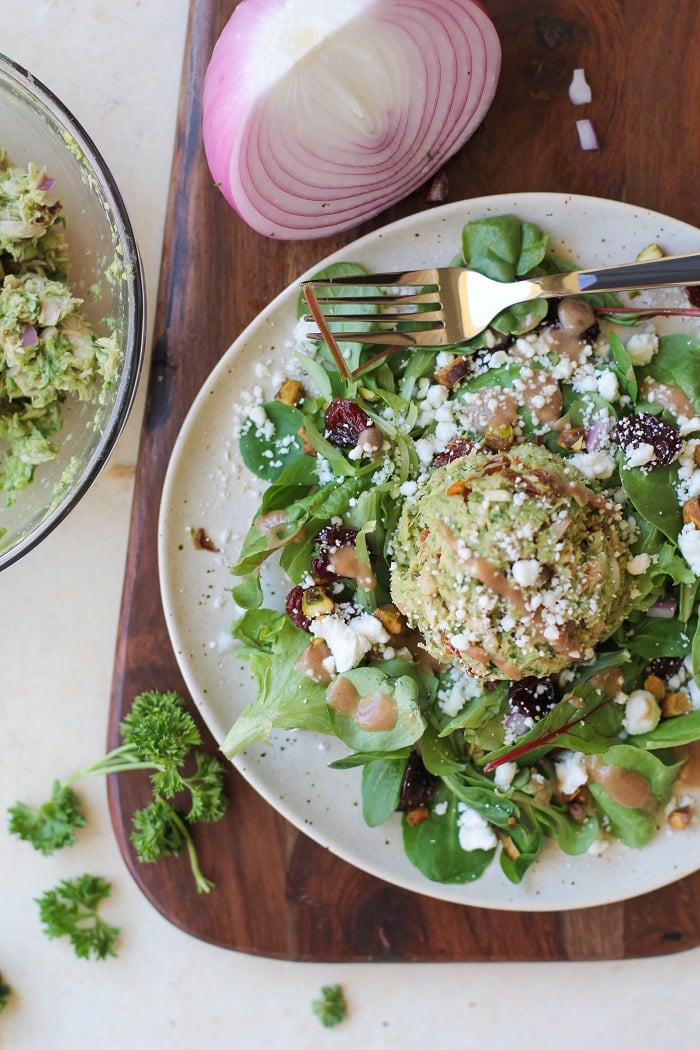 Ingredients
Avocado Pesto:
1 large ripe avocado, peeled and pitted
½ cup basil or parsley leaves
¼ cup pine nuts
3 tablespoons lemon juice
1 large clove garlic, minced
Sea salt to taste
Tuna Salad:
Avocado Pesto (recipe above)
2 (5-ounce) cans Tuna
¼ cup red onion, finely chopped
1/3 cup sun-dried tomatoes, drained and patted dry
Instructions
Add all of the ingredients for the avocado pesto to a food processor. Pulse until completely smooth. Taste for flavor and add more salt to taste.
Add the tuna, red onion, and sun-dried tomatoes to a mixing bowl. Mix in the avocado pesto and stir until well-combined.
Spread tuna salad on toasted bread to make a sandwich or add to your favorite green salad.
And that's it! All you need is a few ingredients and less than 30 minutes of time to prepare this super scrumptious tuna salad recipe.