Over my dead body- luxury fashion collection designed unusual for burials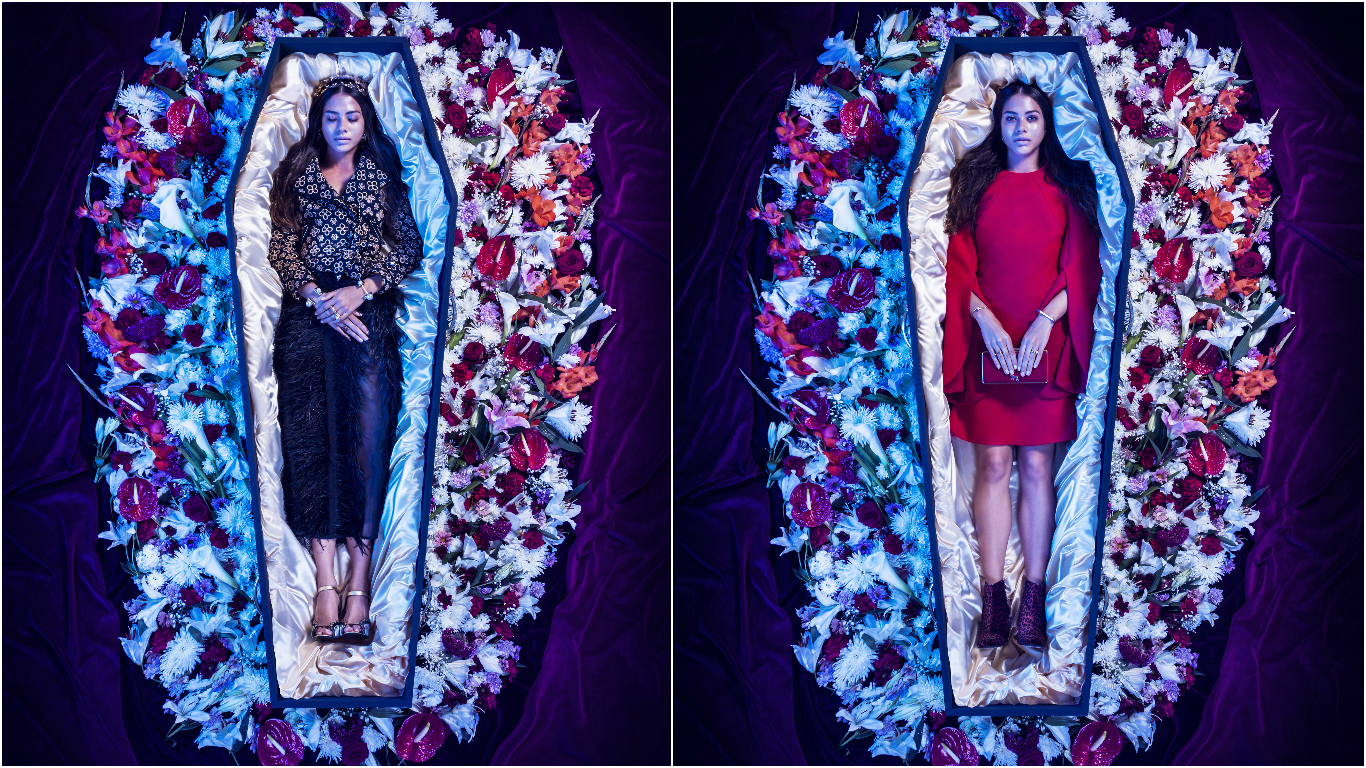 A British company has launched a luxury fashion collection dedicated to those who want to be fashionable and beyond death and are willing to pay good money for it.
Fashion house Lyst, the originator of the idea, argues that the unusual collection of clothing called "Over my dead body" (trad. – Over my dead body) was inspired by the results of a survey which showed that 85% of Britons were thought They held their last, and a quarter of them said they would be willing to pay £ 1000 for her show according Mirror.
The study showed that 31% of respondents said they would prefer to be buried in underwear favorite, while 52% of women said they would leave this world with style, wearing dresses created by designer and high heels custom made. A fifth of men surveyed said they would prefer to wear thongs on their last day, and 31% answered that they would like to wear a baseball cap.
Once selected around 40 clothing and accessories, fashion house assembled models who posed for promotional material, wearing underwear sexy, elegant dresses, sportswear or casual, and heels style and jewelry in while standing stretched coffins.
"They say that life is too short to wear boring, we agree and took it a step further: death is too long for your last bound to be wrong," said Katherine Ormerod, editorial director of the company.